In following the Center for Disease Control guidelines, we have canceled all remaining spring dates for the 2020 tour season.  We look forward to seeing you at an event this fall!
A Tragedy Turned Good
The Todd Becker Foundation was started following the death of 18 year-old Todd Becker, who was killed in an alcohol-related car accident in 2005. Since its inception, the Todd Becker Foundation ministry has visited over 500 public high schools, reaching nearly 100,000 students with their message that challenges students to take the narrow road in their journey through life (Matthew 7:13).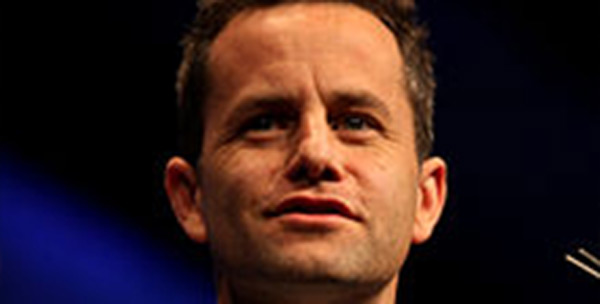 Friends of our Ministry
"America's public schools are a battle ground between Truth and lies…That's why ministries like the Todd Becker Foundation are so important. They're going into these public schools, correcting the lies with Biblical Truth- the highest love for all people- and rescuing lost souls to Jesus Christ.
Kirk Cameron
Actor/Producer, Fireproof & Monumental
Last week our STINT Leadership team launched a new discipleship and outreach tool called "STINT Takes"! We are so excited to dig into what the Word says on topics that today's youth deal with! To check the videos out on Instagram and YouTube, search "STINT TBF" or click on the video to watch the newest episode!In this week's STINT Take we discuss why what we say matters and how the kind of language we use and the way we speak to others can negatively impact our wit... ... See MoreSee Less
Emily good job! Thank you for sharing what y'all are doing. We are praying for the foundation and that doors will continue to be open in the schools for God's Word to be taken to kids that might not ever hear otherwise. Keep doing what you're doing and we'll keep praying for y'all.
Emily- really well done! Also- to everyone who helped produce this "Stint Take". Psalm 119: 105 " Your word is a lamp to my feet and a light to my path."
I have watched the frist two stint interns clips, and I am truly blessed what I have heard so far. It is wonderful to see these young men and women want to follow CHRIST and not the cultural way of thinking. Want to add Keith is a special brother in CHRIST to me because he takes the time to mentor my 18 year son in GOD'S POWERGUL TRUTHS, and he encourages in my walk as well. So give Keith a giant fist bump for me. And I will do my very best to keep all u guys in my prayers during the year

Have Be Christian All the time not just on Sunday!
Congratulations to Lexington Public Schools Principal Kyle Hoehner on his retirement! Read the article here: ow.ly/PORb50zhps5

Over the years we've had the privilege of working with some great school administrators, and Mr. Hoehner was certainly one of them. We presented at Lexington High School two times in his tenure, and as this Lexington Clipper-Herald article states, we found the students at Lexington High School to truly be one of the most respectable, well-behaved, and attentive student bodies we've ever presented to - seriously! Much of this is to do with Mr. Hoehner's leadership and philosophy that fostered such a respectful school environment. We wish him the best and God's blessing on this new chapter in life! ... See MoreSee Less
Congratulations on your next chapter Kyle! What a job you've done in education! 👏👏
Congratulations, Kyle. I hope you enjoy retirement as much as I have these past six years. The key is to stay busy.
And on that note, I can use all the help I can get remodeling the Jubilee Center.
Congratulations on your well deserved retirement Coach Hoehner!! Now you and Michelle go enjoy life outside of school!!!!😉
Coach B and Theresa.
Congratulations on your retirement, Kyle and best wishes on your new chapter!!!!
Steep tradition in Lexington Public Schools..one of the best in the state of Nebraska! Congratulations Mr. Hoehner!
Congratulations Kyle Hoehner!!! Heard nothing but good about your time in Lexington!!! Wishing you the very best I. Your Retirement!!🎉🎉🎉
Congratulations on your amazing career!! On to your next adventure. 🎉❤️🤗
Excellent, Kyle Hoehner! Congratulations from the Hueser family! May your blessings be many as you move into your retirement!
Enjoy that retirement you have done a wonderful job for lots of years. I can still see that young teacher fresh out of college. Great to know what an impact you've made on so many. Congratulations
Kyle, CONGRATULATIONS!! YOU ARE A TERRIFIC PERSON!! YOU WILL BE MISSED!! ENJOY RETIREMENT!! 👍🤗🥳 🏖️
Congratulations on your retirement! That is great for you to be able to be there!
Congratulations Kyle! Best wishes to you and your family!
Mr Hoehner- one of the MOST influential teachers of my high school career over 20 years ago! Thank you sir! Enjoy your well deserved retirement!
Congratulations Kyle LHS will never be the same!
Congrats Kyle, such a pleasure to work for you at LHS these past years!!
Congratulations on your retirement. Enjoy 😊
One of the best!! He will be missed! Best wishes to him in his next chapter in life!
As a sub in your building I always felt appreciated and supported! Thank you!
Congrats Kyle! Enjoy your retirement 🎉🎉🎉
Congratulations Coach Hoehner!
Congratulations! One of my favorite teachers!!
Congratulations! Enjoy retirement!!
Congratulations Kyle!🎉
Congratulations Kyle!
Congratulations Kyle!
Load more